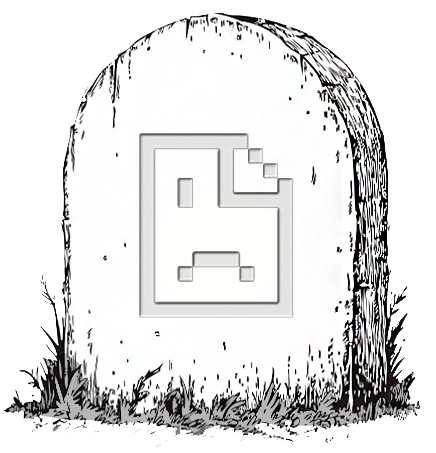 A graveyard for good domains you let expire.
---
---
---
---
---
---
---
---
---
---
---
---
---
---
---
It's hard to let go of a good domain. Please let us know about your loss and we'll add your domain to the graveyard.
---
This is a project to commemorate the domains we've parked and lost.
Goodbye.domains is a place to leave a public note about our parked ideas we've let expire. The moment we decide not to renew a domain is a difficult and often deeply emotional experience. When that unexpected, cold reminder email from our registrar comes, the decision to stop renewing one of our websites is a critical moment. Perhaps the idea is no longer relevant to our lives, maybe our priorities shifted, our sense of humor changed, or the website turned out different than we expected. Or maybe we still love the site, but can no longer afford to keep renewing it.

While we post our active links everywhere, there's currently no place to publicly list our expired domains and dwell on all those projects we once wanted to share with the world. This is the place for it.

Note: Listing a domain here also means that someone can go park it. It's best to let go.

This website is best experienced with your volume on.